AllofMP3.com
by Steve



Introduction:

Recently, there has been a lot of hype around downloading legitimate MP3s via pay services such as Napster 2.0 and iTunes by Apple Computers. These services allow downloads of copyrighted works by compensating the record companies. Most of these services seem to be a bit pricey at best. These services often charge around a dollar an MP3 or ten dollars for an album, which isnt much cheaper than buying the latest releases or finding them on sale. This is especially true, when you consider the fact that they don't provide you with the cd or the cover.

In searching for a better service a friend sent me to the Russian based company AllofMP3.com. The offer both a Russian version of the site and an English version of the site. They have a few free downloads, but they offer two different pay services. One is a monthly subscription and the other is a pay-as-you-go plan. The pay as you go plan offers downloads at penny a megabyte... which amounts to around three to ten cents an MP3. Most alblums are under a buck! The monthly subscription service is $14.95 fee. It allows for around 1,000 MP3's per month, however it places some limits to your download speeds (256kbps) and using the online encoding service lowers the number of files you are allowed.

Ways to download:

AllofMP3.com allows downloads via the site/web browser or through their AllofMP3 Explorer software. This software is especially handy for downloading large quantities of files and full alblums, as it sorts them automatically and downloads files as you add them. The AllofMP3 explorer did go down one evening. I submitted a trouble ticket via the software and a few hours later the software was back up with a prompt reply to my ticket.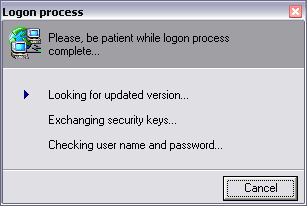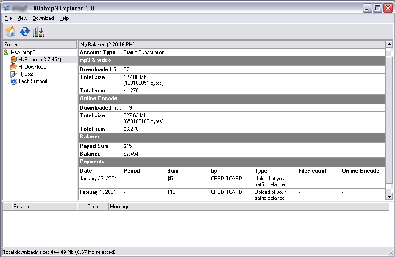 Click for full-size picture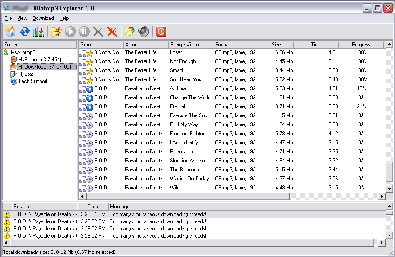 Click for full-size picture



The software also allows multiple threads for each download, however I found this feature to be a bit buggy and caused errors when I tried to use it. The downloads still worked fine, it just filled the debug windows. I also noticed that if a file download did not finish, you were allowed to download it until it did. This is always useful in case of a computer crash or connection loss.

Quality:

One of the best features of this site was online encoding. Most alblums allow you to choose from a good number of formats (mp3, wmv, ogg, mpeg-4, and mpc). They also allow anywhere from 128kbps to 320kbps bitrates. If you want to stay cheap you can easily lower file sizes by choosing a lower bitrate, and making the file cost less.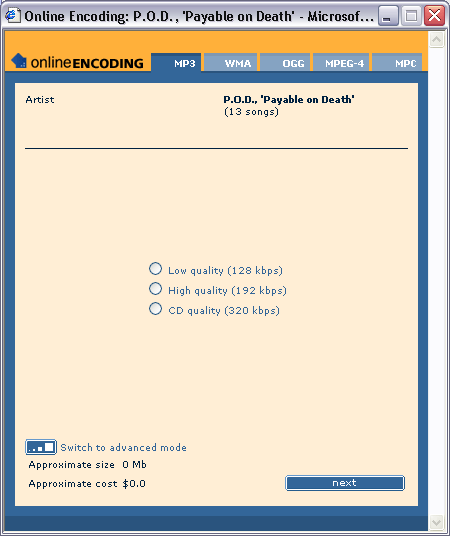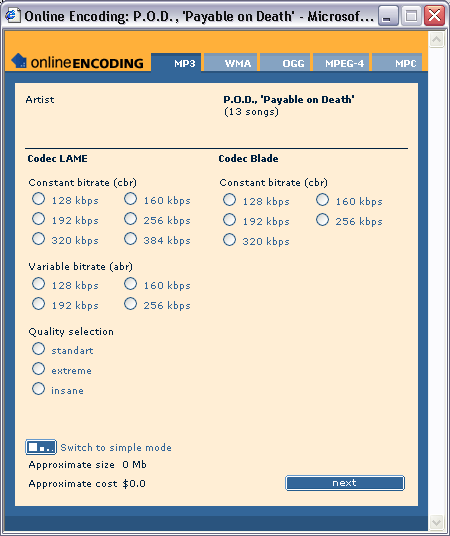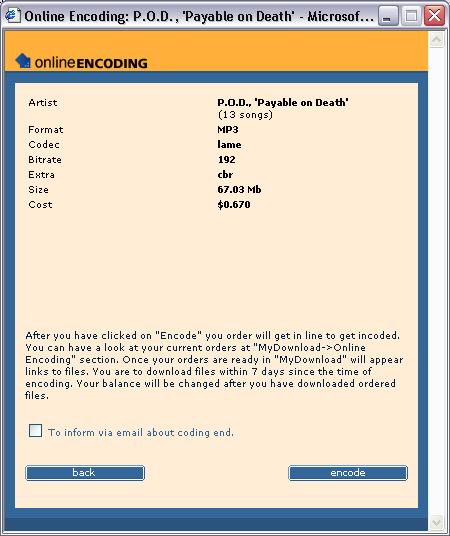 They are slow to add some of the latest CD's and lack some popular American music, however I found a wide selection of music from every genre, including most of the BillBoards top hits. The selection is vast, however some music may not be available.

Speed:

One of the few features I was not impressed with was the speed. Most of my downloads maxxed out at 40KB/s and I only averaged around 30KB/s no matter how many files at a time I downloaded on 3.0mbps Cable Internet. This may be due to the lack of functionality of the multi-threading feature, server loads, or server location. This service is based in Russia, and could be possible cause for speed problems. Despite the slow speed, the speed was consistent and I never had to wait for a user with the file I wanted to have a slot open or come online.

Payments:

During this test we used the pay-as-you-go plan at 1MB per penny. For American users the offer credit card payments via CyberPlat (www.cyberplat.com). The credits were virtually instantly added to my account with absolutely no problems. They used to offer PayPal (www.paypal.com), however they were reworking their PayPal system during this test, and it was not available.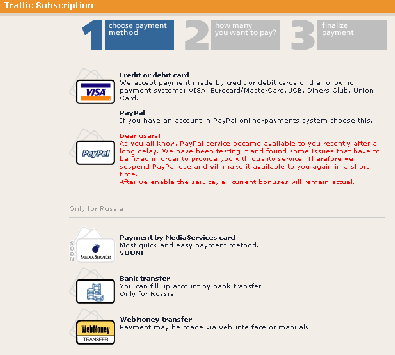 Click for full-size picture



For Russian users they also offer bank tranfers and WebMoney transfers. They also have a feature called the MediaServices Card coming soon.

Is it Legal?:

As far as I could tell the service seemed legitimate and does comply with current Russian Laws. "All the materials in the MediaServices projects are available for distribution through Internet according to license # LS-3?-03-79 of the Russian Multimedia and Internet Society. Under the license terms, MediaServices pays license fees for all the materials subject to the Law of the Russian Federation "On Copyright and Related Rights". All the materials are available solely for personal use and must not be used for further distribution, resale or broadcasting."

Now, is it legal for users in the US to use? While we aren't lawyers, it would appear to be completely legal. It's no different than buying a book from Amazon UK and saving a few bucks.

Conclusion:

This service is fairly easy to use and very reliable. The selections is, good and the price is great. The speeds could use a bit work, however this service is definately worth a try. This service definately offers the most downloads for the dollar.

On a scale of 1 to 10... a 9.